Agricultural Mixed Bonspiel 2014
25 March 2014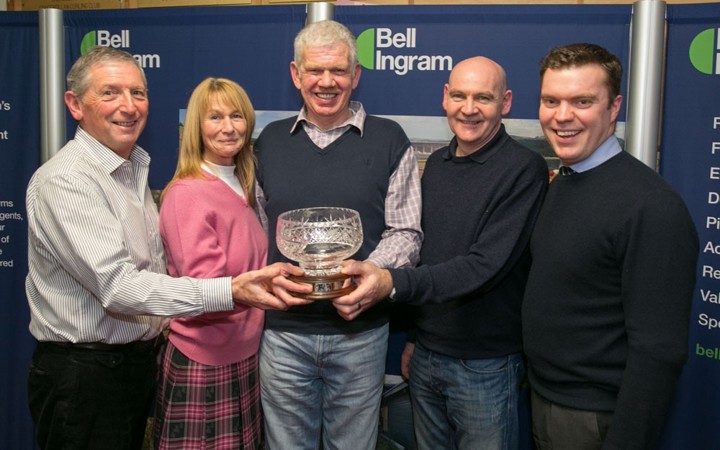 The 2014 Agricultural Mixed Bonspiel was very successfully held in a two day format this year.
We are again indebted to our sponsors:
Robert Wilson & Son (Burnhouse)
Rural Finance
William Kerr Tractors (Ayr)
Bell Ingram Ltd
Ayrshire Curlers Ltd
High Road
The winning team was Gavin Hamilton (skip), Alison Cunningham, Euan Lawrence and Stuart Wilson, pictured above with Colin Murdoch of sponsors Bell Ingram.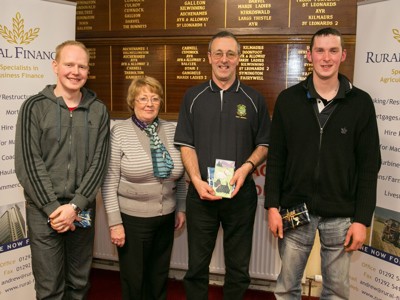 In second place were Drew Gemmell (skip), Alex Wilson, William Smith and Lorna Munro.
 Third were Jim Bryson (skip), Robert Anderson, Jim Howie and Jane Guthrie.
Low Road 
The Low Road was won by David Bell and his team of John Johnstone, Claire Johnston and Jim Hodge.
Second in the Low Road was Tom Barr's team of Billy Lindsay, Elly Branch and Nora McCrossin.
The Dumpling Team was Mungo Howat, Moira Drummond, Andrew Kerr and Dave McIntyre.
More photos, courtesy of David Gilbert Photography, are available in the gallery or by clicking here.
Back to news <