Ayr Retains Maxwell Trophy
19 March 2014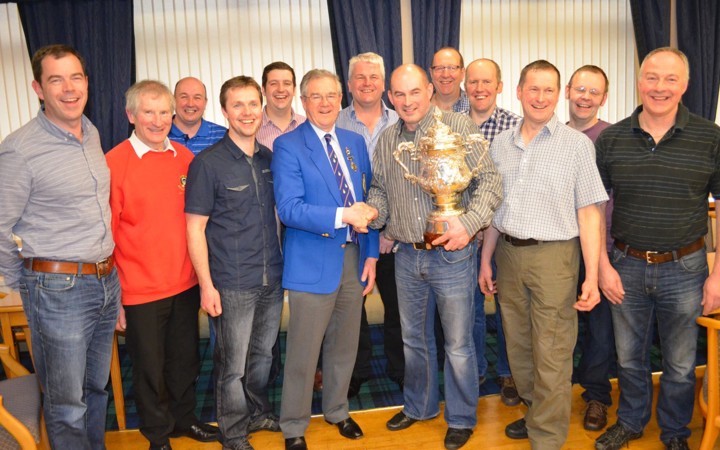 Great News from Hamilton.  Ayr retained the Maxwell Trophy, matching the success of the Ladies with the Morton.
A Double Double!  (That's my favourite tipple)
President Gavin has sent us this brief report.
"The semifinal was against the borders and we won 2-1 
The final was against Hamilton and we won 2-1 after 3 close games in which Rab C, Murray, Rab A and Bobby were beaten by Hugh Neilson 
Neil, Ricky, Davy and Jim beat Lockart Steel 
And Billy, Jim, Gavin and Ian snatched a last end victory over Willie Baird when Willie failed with a raised double take out for the match."
Thanks to Gavin and congratulations to everyone who contributed throughout the season.
Back to news <