Burns Supper 25th January 2014
27 January 2014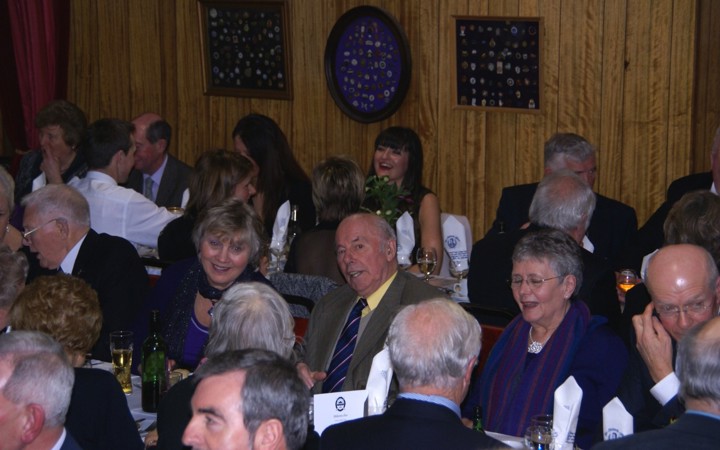 On the 255th anniversary of his birthday, over 100 Ayrshire Curlers gathered to celebrate the life of Rabbie Burns.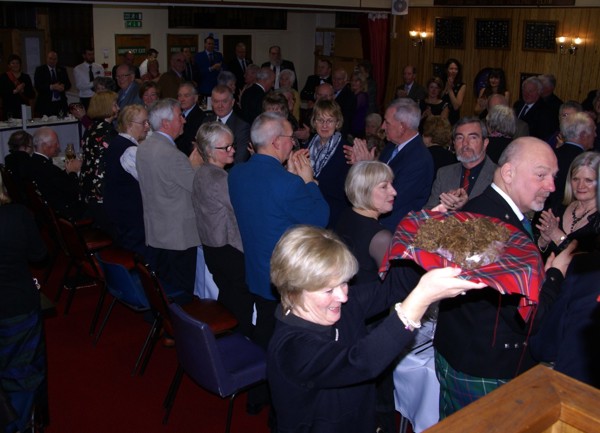 After the Selkirk Grace from Lady President Alison, the haggis was borne in by Corrie Lawrence and addressed by David Smith.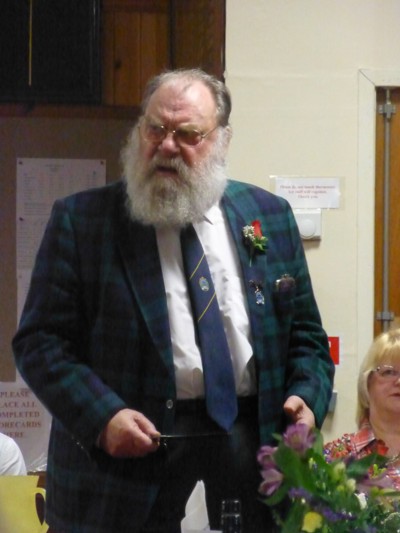 As usual, Hazel and Steven of Passion Caterers provided a first class meal of Cock-a-Leekie Soup, Haggis, Steak Pie and Cranachan which was enjoyed by all. 
The Immortal Memory was given by David Reid who brought a fresh touch to the job and was very entertaining.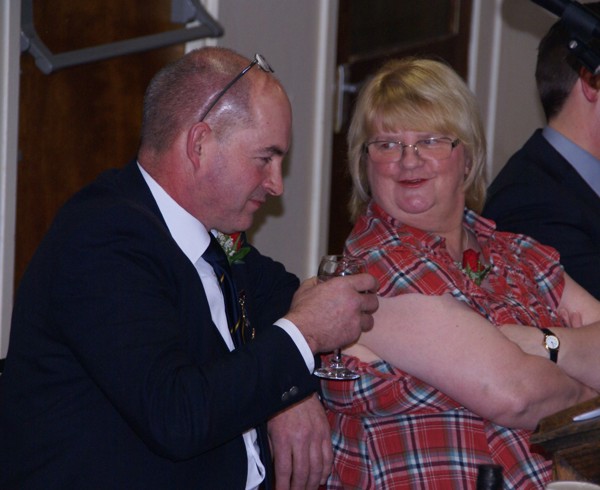 David Bell toasted the Lassies and Cathy Costello more than held her own in her witty reply.
The toast to Ayr Curling Club by David Mundell was very good indeed, as was the reply from Norman Geddes.
With some very lyrical singing throughout from Neil Sands, accompanied by May Steel the evening was brought to a successful close with the Vote of Thanks from Vice President Bobby Ireland.
More pictures of the evening can be found here or in the Gallery.
Back to news <