Closing Day and Prizegiving 2014
22 March 2014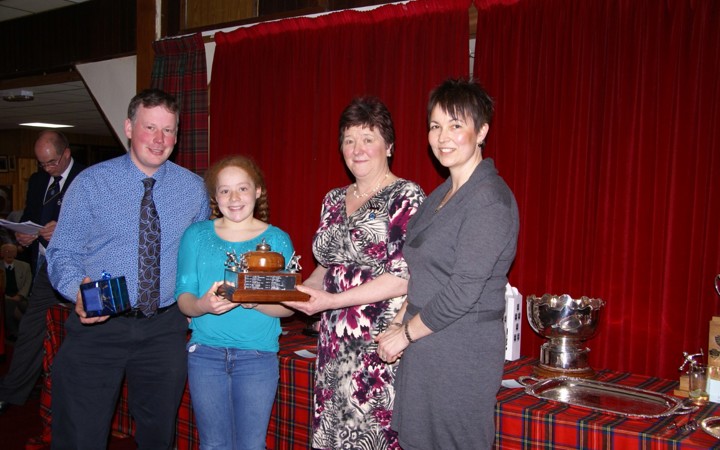 Yesterday was Ayr's Closing Bonspiel and Prizegiving. The Bonspiel was won by President Gavin's rinks ,who beat Vice President Bobby Ireland's teams by a small but significant margin.
The winning rink on the President's side was Ronnie Peat, Aileen Rennie, James Galloway and a sprightly Wallace Allan.
After an excellent dinner from Hazel and her team at Passion Caterers, the Prizes were presented by Lady President Alison Alexander and Jean Morton.
There are a large number of photos in the gallery here.
Back to news <