Everyone Wants to Try Curling
04 March 2014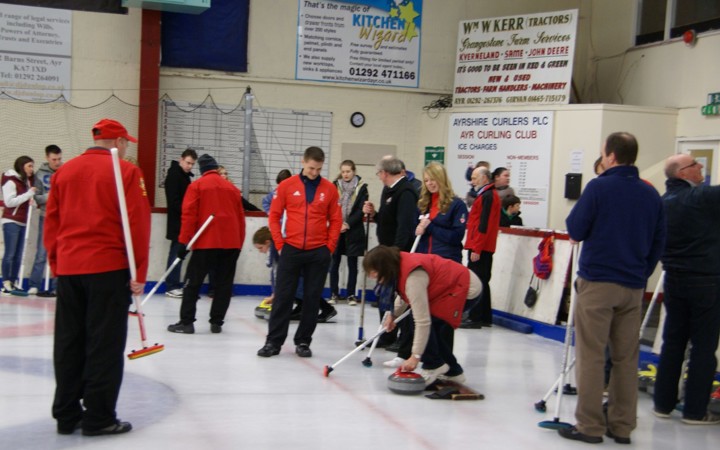 Last Sunday, 149 aspiring curlers took to the ice to "Try Curling". This was in addition to the 48 who had turned up at the Junior Club that same morning. 
Following on from the tremendous interest that has been generated by the success of our Olympic teams, it seems that everyone would like to give it a go.
Our own Scott Andrews, second in the great Britain team, was warmly welcomed back to Ayr.  He gave unstintingly of his time and was happy to have his photo taken with everyone.  Many thanks to Scott for his remarkable efforts in Sochi and also back home.
The feedback from the Try Curling participants was very positive and we hope that they will come back to take in the Beginners Courses and fully join in our great game.  Details of the courses can be found here.
A selection of some of the photos are available in the Gallery (above or by clicking here).
Back to news <