Quiz Night a Great Success
02 March 2014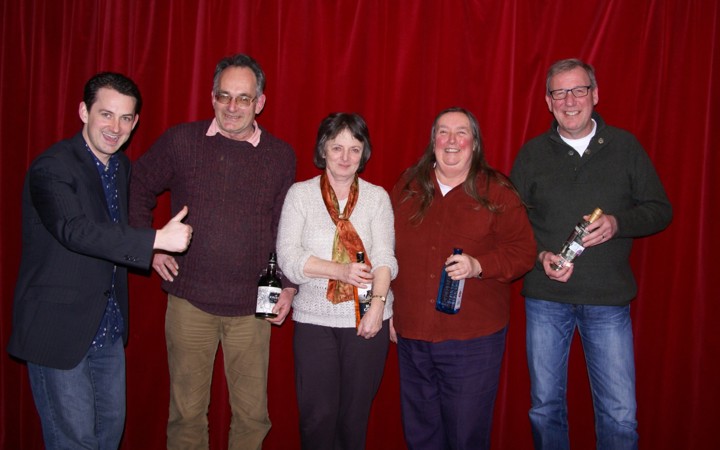 Over 60 curlers gathered in the bar last night trying to prove that Ayr CC are no dummies. It was a very entertaining night, ably organised by Adam Brooks and Cathy Costello. Indeed it showed a new side to Adam - Adam the barman as you probably know him.
Adam chose the questions, asked the questions and was reasonably sympathetic when the teams struggled to answer the questions.
The winning team were Rob Close, Susan Johnston, Joy Gladstone and Lester Wilson from Auchencruive, who are pictured above receiving their prizes. You can find some more of Liz Boswell's excellent pictures in the Gallery above or by clicking here.
First class catering , as always, by Hazel and her team at Passion Caterers helped seal a very entertaining night.
Back to news <