Susan Kelsey wins Sadie Anderson Trophy
29 September 2013
Over the weekend ten ladies rinks took part in the Sadie Anderson invitation weekend.Very kindly sponsored again by Hillhouse Quarries. A good competitive curling weekend was enjoyed by all.
The Trophy was won by the Murrayfield rink skipped by Susan Kesley with Katie Wood, Fran Stretton and Jenny Barr.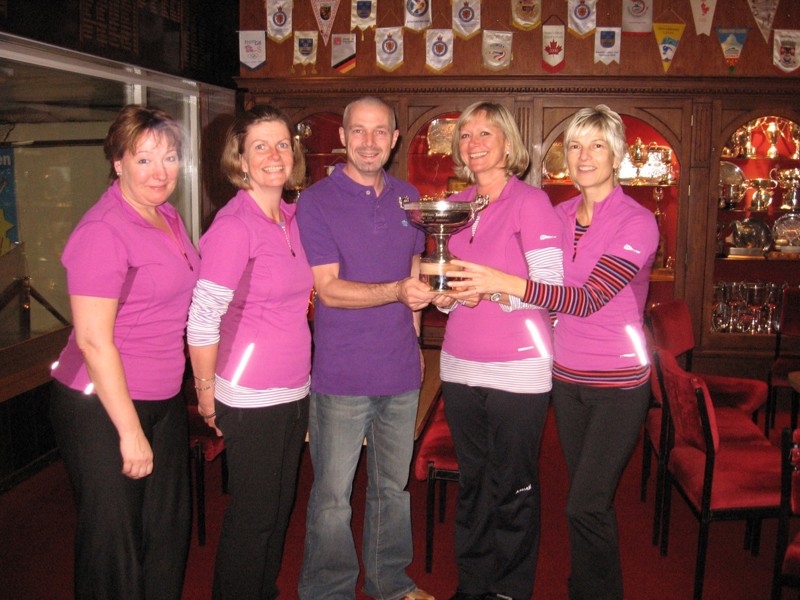 Runners up from Kelso skipped by  Gwen Prentice with Marion Craig, Helen Drummond and Rhona Flemming.
Third place went to the Lockerbie rink skipped by Moira Hastings, and fourth place to Ayr skipped by Margaret Agnew.
Thanks go to Sheila Watson for organizing the event and to all who helped make it such an enjoyable time.
Back to news <