Stewarton Heather win Province Knock Out
22 October 2013
Stewarton Heather had fine win over Galston by 5 shots to 4. Galston, skipped by Robert Anderson tried hard to catch David Mundell's rink, but could not quite catch the three shot lead they held at the last end.
Gemmell Jack presenting the winners  David Mundell, Tom Reid, David Reid and Douglas Reid of Stewarton Heather.
Stewarton Hearther now represent Ayrshire Province in Section C of the Scottish Province Championship at Greenacres on 15 - 17 November.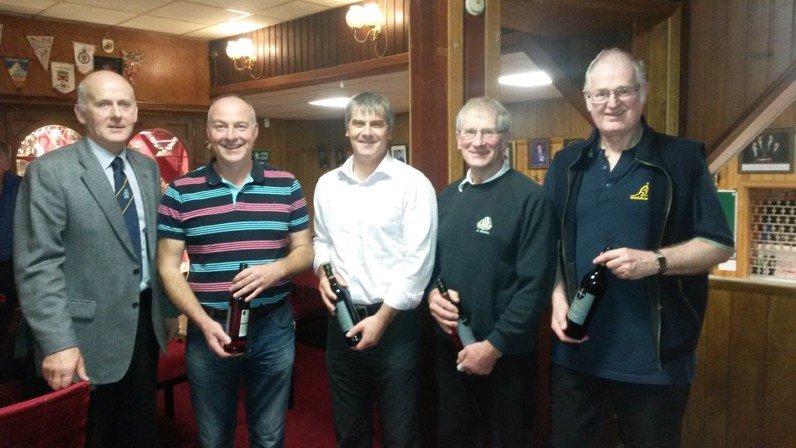 Runners Up Galston   Robert Anderson, Tom Andrews, Jim Boswell and Ed Baines
Back to news <