Super 8 in Super League
06 December 2013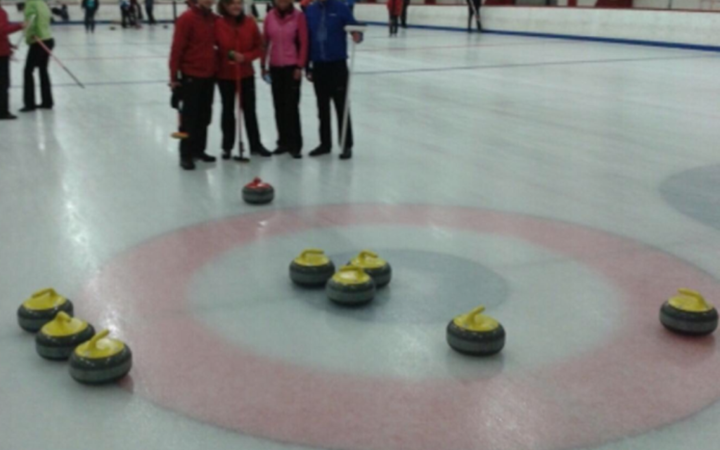 It's not something you see every day (although this is the second we've reported on this year) and it's certainly not something you see in a typical Superleague game.
But last night Neil Kennedy, subbing for Murray Stevenson, scored an eight at the sixth end in his game against Lorraine Shaw.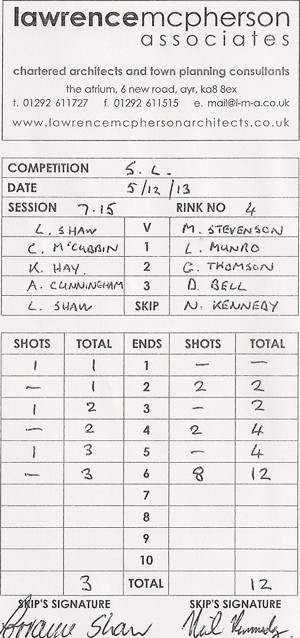 As you can see from the scorecard, the game was very tight and Lorraine was trying to play an aggressive drawing end. Unfortunaely it didn't come off and at the end Neil's team had scored eight shots. No further play necessary.
Congratulations to the successful team of Neil Kennedy, Davy Bell, Gail Thomson and Lorna Munro.
Back to news <