Symington 8 Ender
09 February 2014
Symington's Lamont Salver produced an 8 end in the recent Lamont Salver.
Gemmell Jack skipped a team of May Steele, Rachael Ireland and Willie Steele when they took an 8 against Jennifer Mutter's team.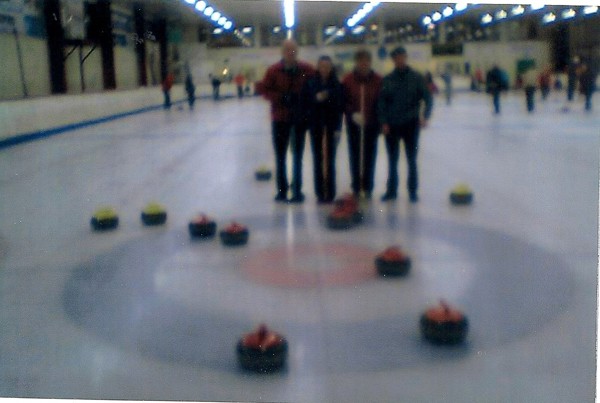 The photo may be a little fuzzy, but you can certainly count eight shots!
Well done to Gemmell and his team.
Back to news <