Tactics and Strategy Seminar
16 January 2014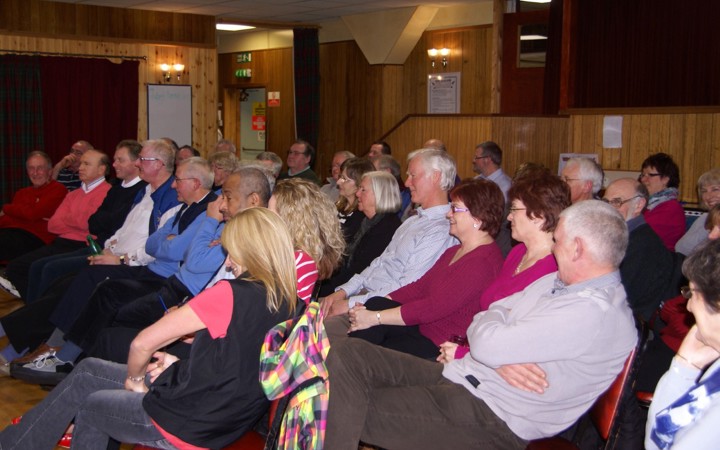 42 interested curlers took part last night in a Strategy and Tactics Seminar, led by Sheila Swan of the RCCC.
The event had been organised as a joint venture between the Royal Club and Ayr Curling Club's Development Group.  
There was a relaxed atmosphere which encouraged participation. Needless to say, there were a few differences of opinion regarding the best way to approach the game of Curling, but Sheila Swan had a light style which was much appreciated by the audience.
The evening finished with the playing of an end to try to reinforce what had been learnt.  The participants were split into two groups, and if you know how difficult it is to have the third and skip agreeing tactics, you can imagine the difficulties with 20+ suggestions for each shot!
The photos taken on the night can be viewed in the Gallery or by clicking here.
Back to news <