The Symington Cup
03 December 2013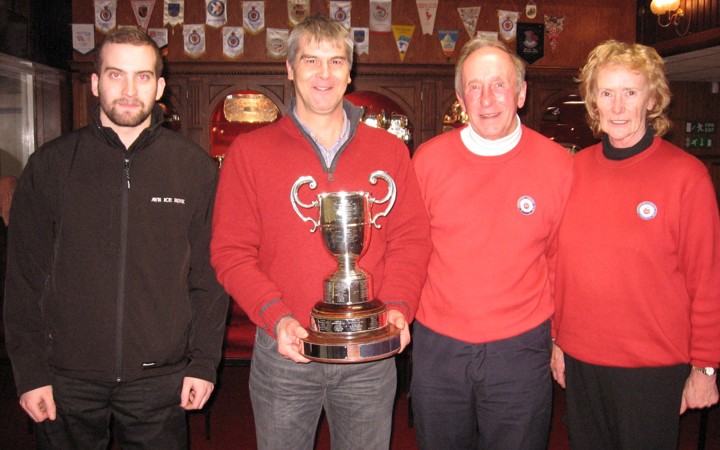 An interesting story from Jennifer Mutter about the Symington Cup.
"In 1909 Colonel Houldsworth, owner of the Coodham Estate, donated a Curling Trophy to be called the Symington Cup, for annual competition between his immediate neighbours Symington Curling Club and Dundonald Curling Club. Both Clubs used the outdoor curling rink located within his property at Coodham.
Over the past 104 years the two clubs have competed for the trophy with the competition being between 3 rinks from each Club. This year the competition was held on Friday 29th November and the winners, by the smallest possible margin, was Symington Curling Club by one end. The highest up rink in the winning team was skipped by Tom Andrews with Liam Scott , Ernest Mutter and Margaret Gibson.
Photo  L/R :   Liam,  Skip Tom, Ernest and Margaret."
Back to news <