Trainers' New TV
15 October 2013
Kirsty and her team of RCCC accredited trainers were delighted to see the new television arrive yesterday.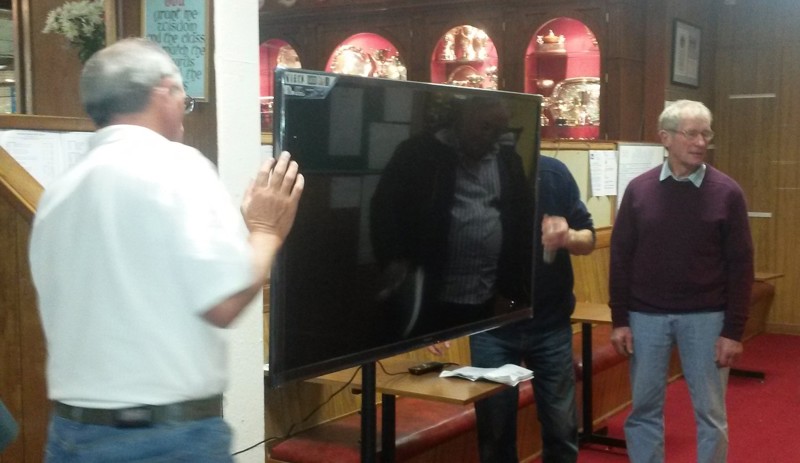 New TV being tested
This is the first bit of kit bought with funds from the New Development Group and it is hoped everyone will benefit.
There is a range of courses available - Beginners, Improvers and other Technical areas such as Strategy and Tactics.
For Beginners and Improvers courses book with Theresa McKinnon on 01292 263024 or emailayrshirecurlers@btconnect.com.
Back to news <