Watson Trophy 2014
23 February 2014
Eight rinks competed in the annual Watson Trophy held at Ayr Curling Club.
Winners were Skip Moira Drummond, Elspeth Drummond, Lilian Axford and Cathy Costello.
Second were Skip Helen Lyburn, Elly Branch, Frances Marshall and Katrina Geddes.
Sponsorship was courtesy of Lay Par, Troon.
Photo  L/R :  Skip Moira, Elspeth, Lilian and Cathy.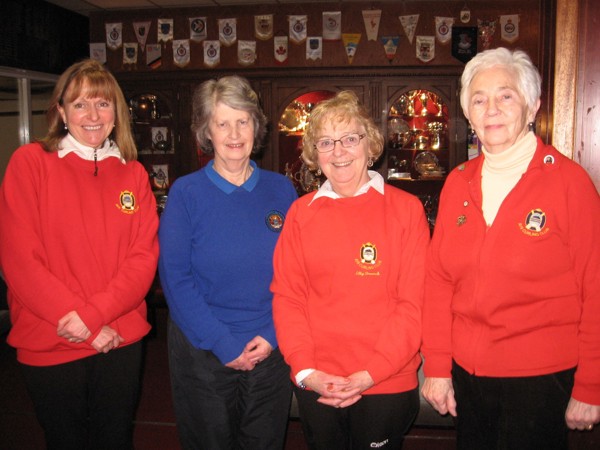 Katrina Geddes, Frances Marshall, Elly Branch and Helen Lyburn (Skip)
Back to news <