WILLIE & NESSIE MAIR TROPHY
05 March 2014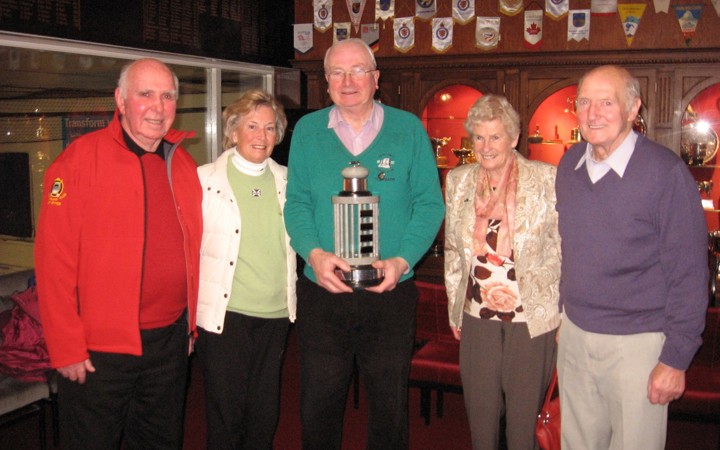 "MAIR  FUN"
To celebrate the Tenth Anniversary of the Willie and Nessie Mair Cue Bonspiel at Ayr Curling Club twenty rinks participated.  A fun day when everyone uses a cue to curl and which caters for all ages.
Winners Skip Tom Barr : Jennifer Mutter :  Willie Currie and Ron Dyce.
Second Skip Tom Neilson : Hall Thomson : Jim Dunlop and Gary Swanson
Third place was Skip Robert Dalgleish and Fourth place Skip Billy Lindsay
Sponsorship of the day was courtesy of The Mair Family and Mrs Alice Goldie, sister of the
late Nessie Mair, presented the prizes.
Photo above  L/R  :  Ron : Jennifer : Skip Tom : Alice and Willie
Back to news <