Burns Supper January 24th 2015
25 January 2015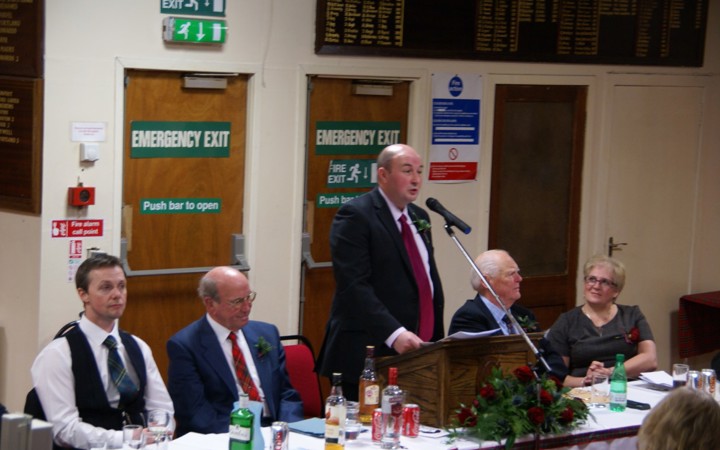 Last night,  Ayr Curling Club held a most successful Burns Supper. The event was very well chaired by President Bobby Ireland.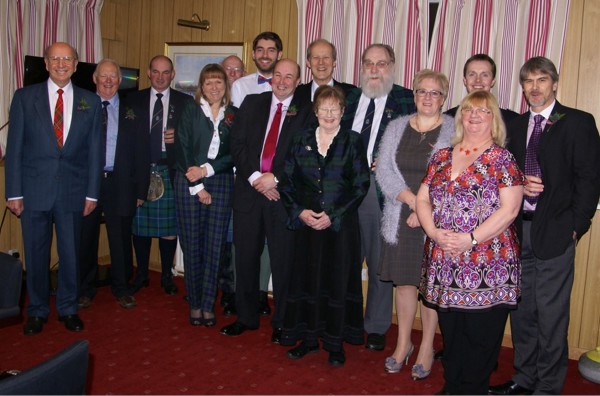 The Top Table Guests
After the Selkirk Grace, from Lady President Katrina Geddes, the Haggis was held aloft and paraded through the company by Alison Alexander.  Everyone was then delighted that David Smith toasted the Haggis in his usual flamboyant style.
The Immortal Memory was given by John Hay and we then had the first of several musical interludes provided by Robert Dunn and his accompanist Jim Colvin.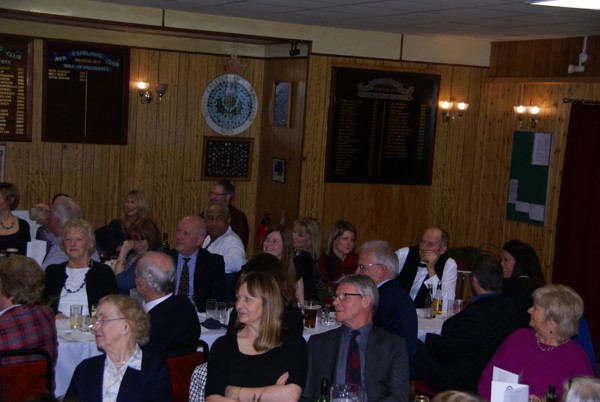 Neil Kennedy gave an entertaining Toast to The Lassies and this was well responded to by the reply from Morag Evans.
One of the highlights was the recitation of Tam O'Shanter by Simon Lamb. What started as an energetic rendition of the poem was transformed with an alternative ending, where Tam played the Game of Curling for his life against Auld Nick on a frozen River Doon. It was a spectacular success!
There followed a witty Toast to the Club from Ian McGregor and a reply (also witty) by Gavin Morton.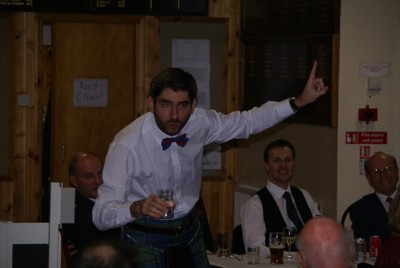 The Vote of Thanks by Tom Andrews made special mention of the hard work done by Cathy Costello in the organisation of a first rate night, and of the superb meal by Hazel, Steven and all at Passion Caterers.
Back to news <