David Mundell retains Superleague Trophy
21 February 2015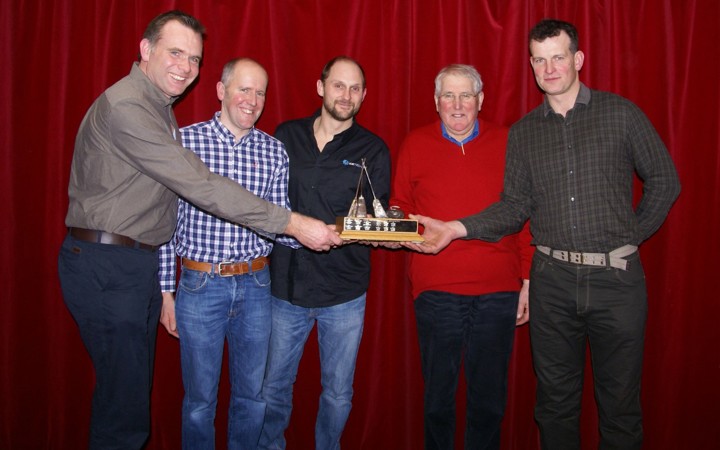 The Superleague finals took place last night. In the semis David Mundell, fresh from a week's practice at Perth, beat Ian Alexander and Rab Clark beat Murray Stevenson in two tight games.
In the final, which was as closely contested as you would expect, David prevailed winning by 6 shots to 1.
Jason Rattle of Ice Tech Ltd is shown above presenting the Trophy to David Mundell, Richard Goldie(3rd), David Goldie (lead and Iain Dunlop (2nd).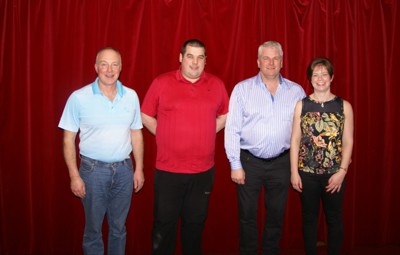 Second Place Robert Anderson, Craig Reid, Robert Clark (skip), Claire Johnston.

In the play offs for the other 8 teams, Billy Howat beat Bobby Ireland and Liam Scott to finish 5th overall.

The Superleague is sponsored by Ice Tech Ltd who generously provided prizes for the top five and Ayrshire Curlers. 
Back to news <