European Championships
20 November 2014
This Saturday sees the start of the European Championships in Champery, Switzerland.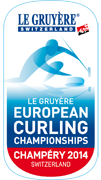 Scotland will be represented by teams skipped by Eve Muirhead and David Edwards as they strive for medals in the "A" Division. All Ayrshire folk will be rooting even more than usual for the Men's team, where Billy Morton plays lead stones.
The event website with details of the draw can be found here.
The games will be broadcast on Eurosport from Monday and you can watch Scotland play Germany at 2.00 pm C.E.T. (1.00 pm GMT).  The full schedule of broadcasts can be found by clicking this link. Live Coverage will also be available on the WCF World Curling TV channel, although,as always, I'm never sure whether this is available if Eurosport are covering the game.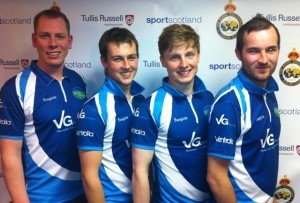 For an insight into life at a Major Champioships, follow this link to Team Edwards preparations for the event and their season so far. I'm sure it will be interesting to follow their week.
Eve's women's team is Anna Sloan at Third, Vicki Adams at Second and Sara Reid at lead.  They start their campaign with a game against Denmark at 2.00 pm GMT on Saturday and their game against Germany is scheduled to be shown live on Eurosport at 7.30 pm GMT on Tuesday.
Back to news <