Good Luck to the Disnae Club - Fergusson Plate Result - and Some Junior photos
27 March 2015
Tomorrow at Braehead two teams representing Ayr Disnae Virtual Club will be playing in the National Virtual Club Challenge at Braehead.
The two teams are 
Team 1   Janice Sutherland, Michael Carruthers, Malcolm Rae, Wendy Muir and John Steven.
Team 2   Charles Sutherland, Logan Collins, Alistair McFadzean, Steven McCreath and Karen McCreath.
We wish them good luck.  Follow their progress by clicking on this link.
Hugh Fergusson Plate
Winners of the Hugh Fergusson Plate were.
High Road
Keith Rennie
Colin Naismith
Rachel Ireland
Eilidh Morrison
Middle Road
Gavin Morton
Ernest Mutter
Dave McIntyre
Lynn Rowley
Low Road
Jim Boswell
Charlie Steel
Ben Howat
Emily Robinson
RCCC Funspiel
Here are photos of the teams that competed last Sunday on the RCCC Funspiel.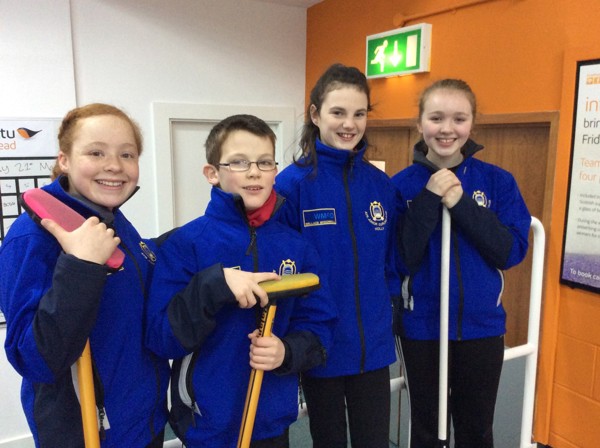 U13. Beth Rowley, Murray McHarg, Holly Hamilton and Eilidh Morrison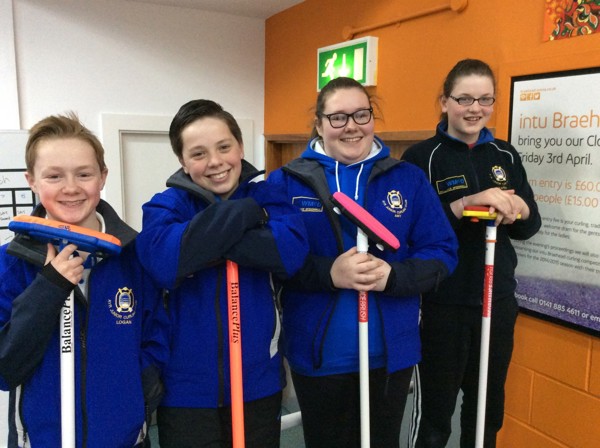 U15. Logan Middleton, Ryan Kennedy, Amy Collins and Karen Shepherd
Back to news <