Maple Leaf Bonspiel Results
09 November 2014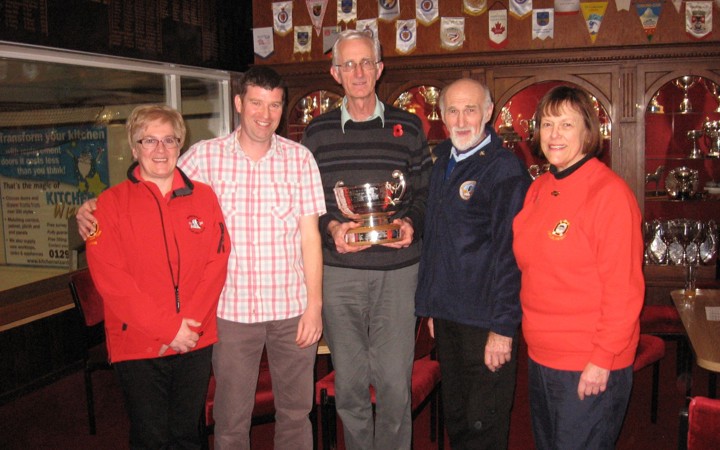 12 rinks competed in this year's Maple Leaf Bonspiel.
Winning rink was Skip Jim Wilson, Morag Evans, Bob Forrest and Amanda James.
Runner up was Skip Hubert Ireland, Mary Shaw, Bill Abbott and Charles Sutherland..
Sponsorship was courtesy of J. Pieroni & Sons Ltd. Ayr.
Photo  L/R  :   Morag, Sponsor Mr Mark Pieroni, Skip Jim, Bob and Amanda.
Back to news <