National Virtual Club Challenge
29 March 2015
Congratulations to all our curlers from The Disnae Club, who represented Ayr
very successfully at Braehead yesterday.
Dave McIntyre sends the following:
All went well yesterday with everyone enjoying themselves amongst other relatively new curlers.  There were 28 competing rinks from all over Scotland and these were split into two sections.  Each section played three four end games before being ranked in their Section.  Then the two Sections were matched against each other dependant on rankings.
Our first squad of Charles Sutherland, Logan Collins, Alistair McFadzean, Karen and Steven McCreath were in Section A whilst our other squad of Janice Sutherland, Michael Carruthers, Wendy Muir, John Stevens and Malcolm Rae were in Section B.
Moray 2 were one player short and asked if one of our players would play with them and after a few minutes of deliberation Malcolm Rae agreed to play for them in the true spirit of curling.
After the Section matches Charles's rink was lying third whilst Janice's were unlucky to be only 13th in their section having met the overall winners in their second match.
In the third play off match Ayr were matched against Malcom's Moray  2 so there was a bit of banter there before we won 4 - 0.  Janice was paired against Lockerbie and narrowly lost out 4-2.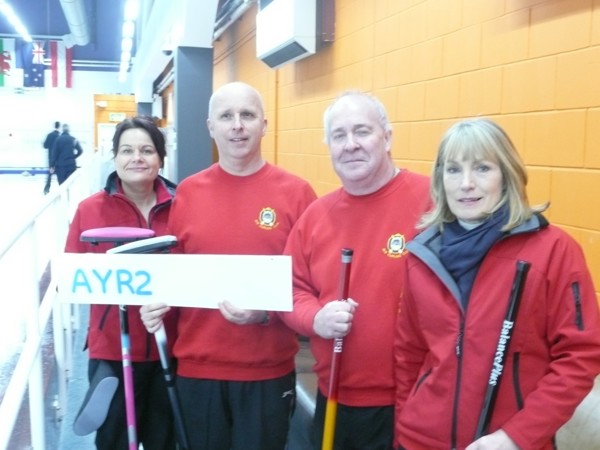 Wendy Muir, John Stevens, Michael Carruthers and Janice Sutherland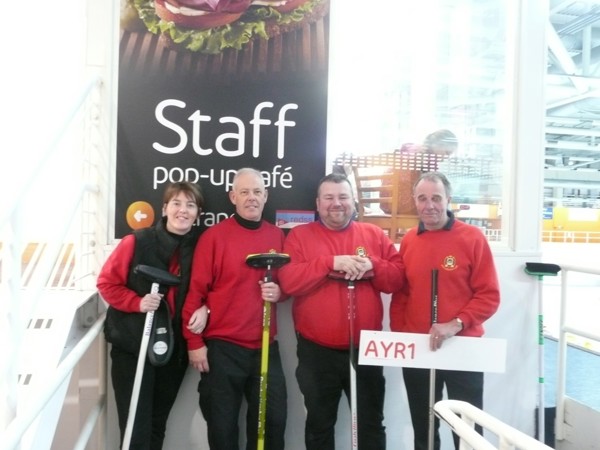 Karen Mccreath, Steven Mccreath, Logan Collins and Charles Sutherland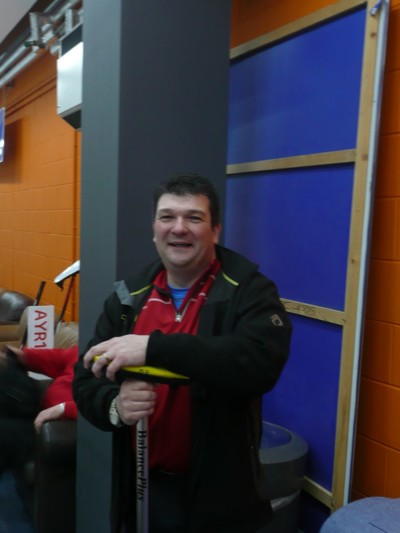 Malcolm Rae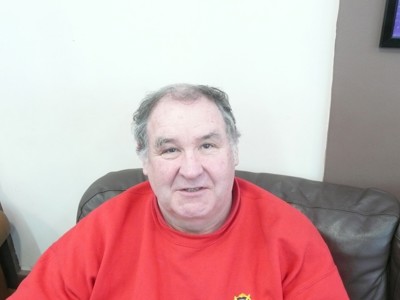 Alistair McFadzean
Back to news <