Rink Championships and World Junior Championships
26 February 2015
Ayr will have two bites of the cherry when the Rink Championships get underway at Forfar tomorrow.
Galston and Haymouth were both the winners and the runners up at our local playdowns and they will have both teams playing over the weekend.
Let's hope that Robert Anderson and Jim Boswell skip their rinks to make it an all Galston Final again.
The World Junior Championships starts on Saturday and will be played in Estonia - the first time a World event has been held there.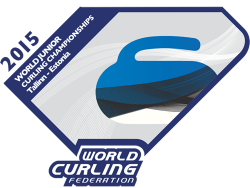 The Scottish Teams are skipped by Bruce Mouat and Gina Aitken.
You can follow all the results by clicking here and there will be live coverage on the World Curling Federation You Tube Channel.
Back to news <