Tarbolton celebrate their Bicentenary
11 November 2014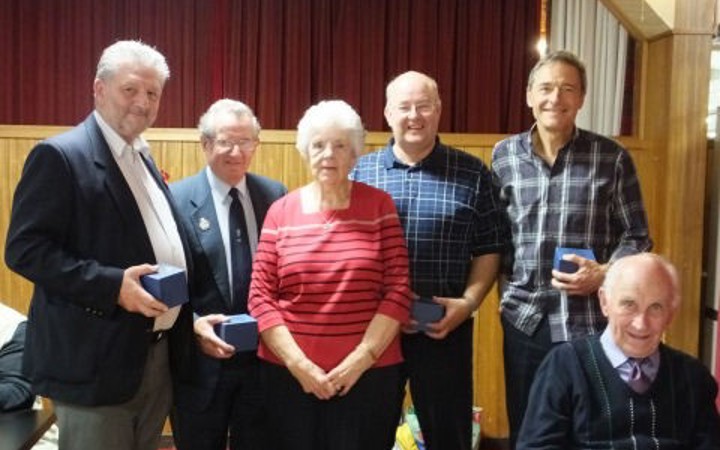 200 years to the day after the founding of Tarbolton Curling Club, members and guests met on 2nd November for a Celebration Bonspiel and Dinner.
Pictured above are the winning rink of Jim Nisbet, Jim Bryson, Murray Hutchison and Stuart Bates receiving their engraved silver medal glasses from Margaret Morton.
Everyone enjoyed an excellent dinner afterwards and President Carlos Van Heddegem gave us an insight into the news items that were current 200 years ago. Amazingly, he also regaled us with jokes from that time!
Click on this link to see photos of the day's festivities on the Tarbolton website.
Back to news <