WILLIE & NESSIE MAIR CUE BONSPIEL
05 March 2015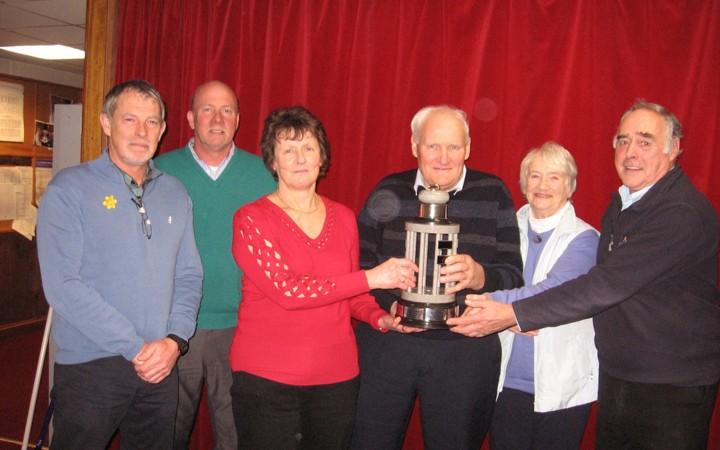 "Mair Fun" was held at Ayr Curling Club as 16 rinks participated in the annual
Willie & Nessie Mair Cue Bonspiel where everyone used the cue.
Winners were Skip Tom Neilson : Doug Hollingworth : Will Allan and Isobel Passway.
Second were Skip Janet McMillan : John Smith : John McWhirter and Nora McCrossin.
Third place was Skip Bill Lindsay and Fourth Skip  Jim Mair.
Sponsorship of the day was courtesy of The Mair Family and Mrs Jean Borland presented
the prizes.
Photo  L/R :  Hugh & Jim Mair, Jean, Skip Tom, Isobel & Will.
Back to news <