2016 European Curling Championships - Volunteering and Ticketing update
02 March 2016
If you're interested in either volunteering to help, or attending, at this year's European Championships here is some information for you.
The championships will take place at Braehead, Glasgow from 18th to 26th November.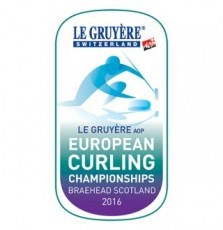 Volunteer Recruitment

Next week (w/c Monday 7th March) volunteer recruitment will go live. Information about volunteering will be posted on the event website (www.worldcurling.org/ecc2016/volunteers) with a link to an online application form. All volunteer recruitment and selection will be handled centrally by the Local Organising Committee so all applications should be made via this online form. The recruitment will be publicised through RCCC channels including the website, facebook and twitter, and posters will be displayed in ice facilities around the country. 

Later in the year there will be a further recruitment drive aimed at a wider audience – including Volunteer Scotland's database as well as those involved with volunteering at the Glasgow 2014 Commonwealth Games. We hope to have a great mix of experienced curling volunteers and some people who are new to the sport at the Championships.

 

Tickets

Later in March information about ticketing will be available. In the first instance, Championships Tournament Passes will be put on sale (daily session tickets will go on sale later in the year once the Local Organising Committee has received confirmed information from WCF about the draw times for each day of competition). There will be an exclusive pre-sale window for RCCC members, and information about this will be distributed in the March edition of Your Curler. Following the end of the exclusive period, the information will be publicised more widely to the Scottish and international curling community through RCCC online channels.
Back to news <