Ford Women's World Curling Championships starts Saturday
18 March 2016
Swift Current, Saskatchewan, Canada is the setting for this year's Women's World Championships.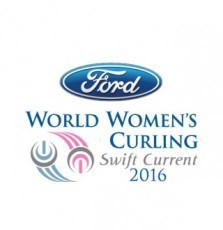 Eve Muirhead will once again be representng Scotland, along with Anna Sloan, Vicki Adams and Sarah Reid. Eve will be hoping to go one better than the last time the Worlds was held here, in 2010, when she finished runner up to Andrea Schopp from Germany.
The details for the event can all be found by clicking on the event website here. The WCF WorldCurling TV site will be covering games and the schedule is here.
Back to news <