Hart Trophy Ladies Bonspiel Results
12 November 2015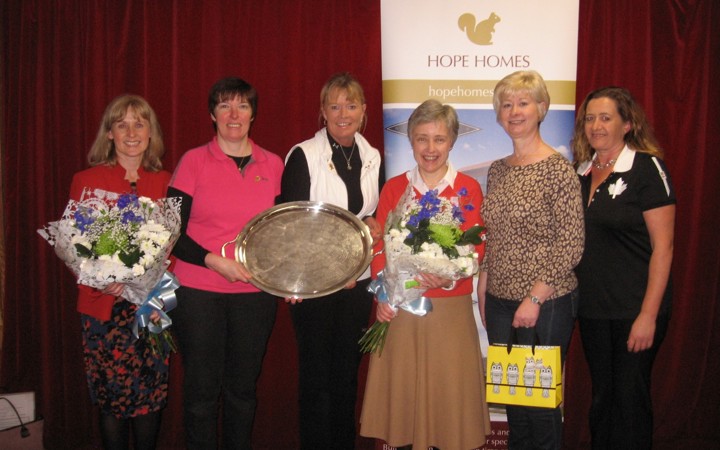 Eight rinks participated in the Hart Trophy.
Winners were Skip Margaret Agnew, Gail Thomson, Anne Anderson and
Lorna Munro.
Second place for the Robertson Salver were Skip Jennifer Mutter, Gillian Macdonald,
Helen Hepburn and Evelyn Girvan.
Third place for the Mary Tyre Trophy were Skip Anne Kerr, Moira Drummond,
Pat Galloway and Elspeth Drummond.
Fourth place for the Ella Scott Salver were Skip Kirsty Letton, Aileen McCorkhill,
Fiona Bain and Wendy Hollingworth.  
A good fun day was had by all and Sponsorship was courtesy of Hope Homes (Scotland) Ltd
and  The Wee House Company.
Photo above 1st  L/R :  Caroline Lambie of Hope Homes, Skip Margaret, Gail, Sponsor Mrs Anne Hope, Anne and Lorna.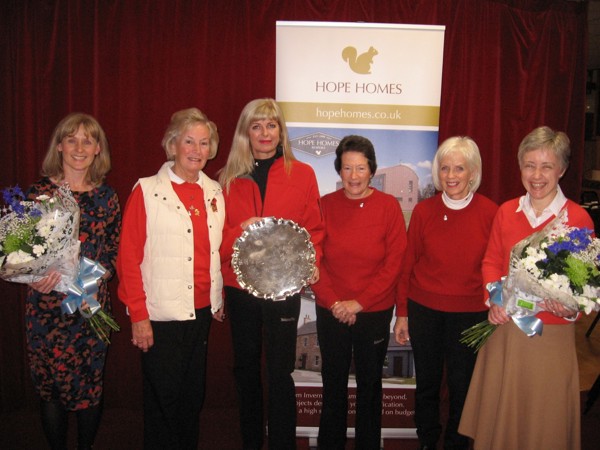 Photo  2nd L/R :  Skip Jennifer , Gillian, Helen and Evelyn with Sponsors
Back to news <