Hugh Fergusson Plate Results
25 March 2016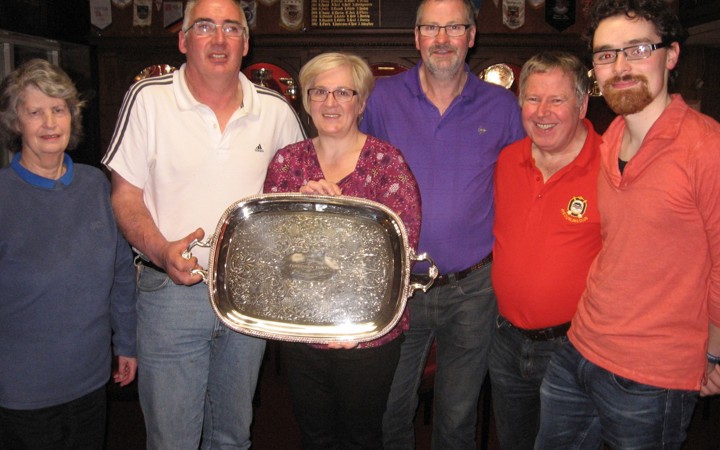 Congratulations to all the winners yesterday at the Finals of the Hugh Fergusson Plate.  The competition is sponsored by Morag Evans and John Davers Fencing, to whom we express our sincere thanks.
The Final of the High Road was won by Bert Andrew and his team of Andrew Kerr, Jacob Whittle and Frances Marshall.  They beat Jim Wilson's team of Duncan McCallum, James Galloway and Irene McWhirter by 9 shots to 3.
The Middle Road Final was between Neil Sands and Tom Andrews.  Neil's team of David Hope, Ewan Marr and Ted Marshall had an 11-6 victory over Tom, with Charlie Steel, Dave McIntyre and Alistair McFadzean.
In the Low Road there was a 9-4 win for John Evans, Ernest Mutter, Bill Alexander and Logan Collins over Jim Boswell, Colin Naismith, Jean Morton and Charles Sutherland.
Back to news <