Indoor Grand Match Draw Released
23 July 2015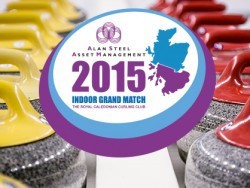 The draw for the Alan Steel Asset Management Indoor Grand Match was released yesterday by the RCCC.  Looking at the draw some of the Ayr Clubs will be playing at home and others will have a trip to exotic places like Perth and Forfar.
All the details can be found by clicking here.
Ayr's teams will be playing for the South of Scotland against the North.  There are nearly 600 rinks taking part in what promises to be an excellent day.
Back to news <