Ladies Coaching Day - Tuesday 10th November
20 October 2015
LADIES COACHING DAY : TUESDAY 10TH NOVEMBER 2015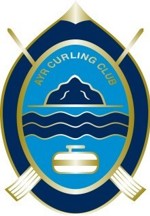 The Development Group has arranged another Ladies Coaching Day with the RCCC after the success of the one held last season in Ayr.
The Coaching Day is being held from 9.15am to 2.15pm on Tuesday 10th November and is being targeted at curlers of all abilities. It will include coaching on stick deliveries.
The RCCC is providing all the coaches, all of whom have international experience and will bring a wealth of knowledge to the day.  There will be a range of skills discussed and practised, and the day will be tailored to the needs of those attending.
There will also be the opportunity to use the lasers for checking your deliveries – this has proved hugely beneficial and enjoyable at previous coaching classes.
The cost for the day - including a light lunch - is only £20 for members of the RCCC.
Registration forms are on the coaching notice board opposite the bar next to the large poster. Alternatively, you can phone the office and leave your name with Theresa. (01292 263024)
We are very lucky to have this opportunity to benefit again from coaching by the RCCC staff, and the Development Group hope that the Ayr lady members will give the day their full support. We are looking to have 20-30 ladies attending.
Kirsty Letton
Back to news <