Mair Bonspiel
02 March 2016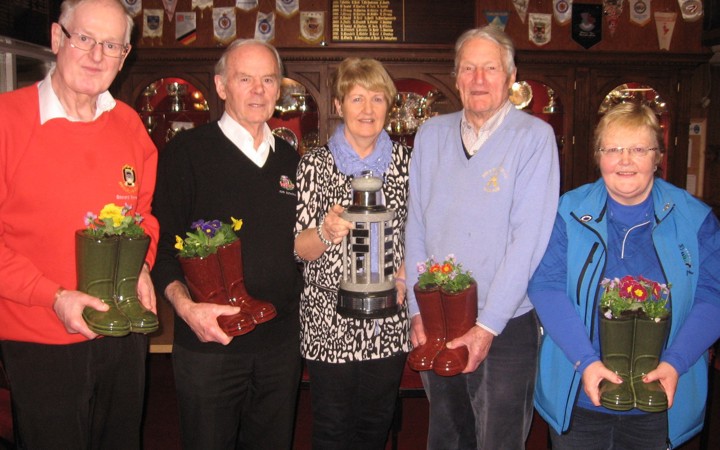 "Mair Fun"  was held at Ayr Curling Club as 12 rinks took part in the annual
Willie & Nessie Mair Cue Bonspiel where everyone used the cue.
Winners were Skip Ed Baines, John Buchanan, Sandy Gow and Irene McWhirter.
Second were Skip Neil Beattie, Hall Thomson, Babs McIntyre and Jean Borland.
Third rink were Skip Helen Stevenson, Jennifer Mutter, Cathy Costello and Frances
Marshall.
Sponsorship was courtesy of the Mair Family.
Photo  L/R :  Skip Ed, John, Mrs Jean Mair, Sandy and Irene.
Back to news <