Margaret White wins Masters
07 February 2016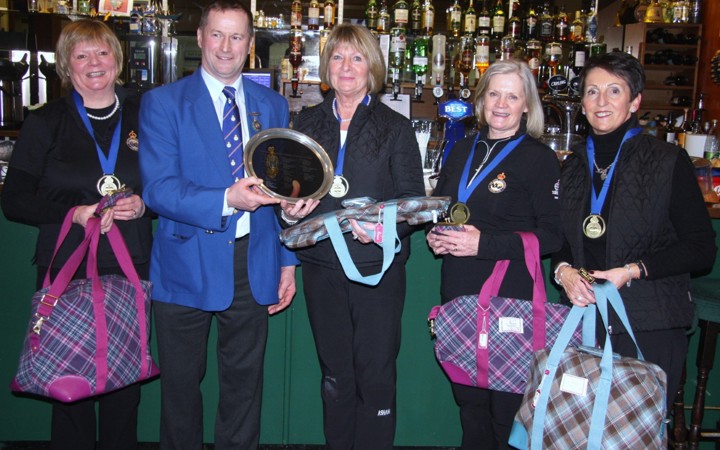 Mags White, playing third in Maggie Scott's rink won the National Masters Competition at Greenacres this afternoon.
They were 5-4 down after 6 ends but scored a 4 in end 7 and held on to win the trophy by 8 shots to 7.  Earlier they had fought back from 5-1 down to beat Barbara Watt in the semi finals. Congratulations to all the girls.
Also due congratulations are Aileen McCorkill's team of Wendy Hollingworth, Fiona Bain, Lillian McIntyre and Robina Gilbertson.  This was their first appearance at the Masters and they finished a very respectable fourth in their section, with 5 points from their five games. 
In the men's event, the winners were Graeme Adam's Greenacres rink.  They beat David Whyte's team (also from Greenacres) by 5 shots to 3.
Graeme confessed he had been lucky to reach the semi finals, being equal on points with Gavin Hamilton's team in their section and only scraping through by scoring one more end.
In the semis they beat Keith Prentice by 8 shots to 4, while Jim Stevenson's rink, featuring Robert Boyd and Jim Boswell, eventually ran out of steam, losing to David Whyte in the other semi.
(photo courtesy of Hugh Stewart)
Back to news <