McGill & Smith Salver
11 January 2016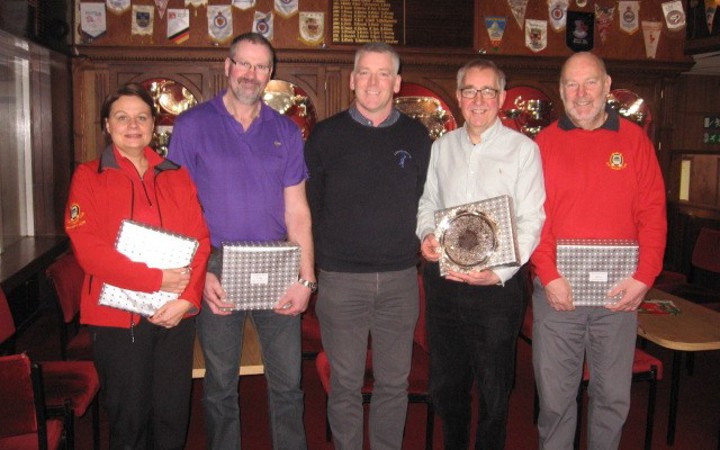 Twelve rinks participated in the annual McGill & Smith Salver at Ayr Curling Club.
Winning rink was Skip Charlie  Steele, John Davers, David McIntyre and Wendy Muir.
Second place was Skip Robert Boyd, Mark Meehan, Lou Costello and Malcolm Rae.
Sponsorship was courtesy of L.S. Smellie.
Photo  L/R :  Wendy, John, Sponsor Robert Speir, Skip Charlie and David.
Back to news <