Sheriff David Smith
02 December 2015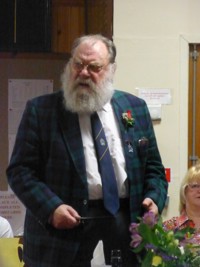 Sheriff David B Smith, who died on Tuesday 1st December will be remembered for a long time by his many friends.
He was an Honorary Member of Ayr Curling Club, President in 1995 and Secretary for many years. 
A distinguished member of  Troon Portland and Symington Curling Clubs he was also recognised by the RCCC with the presentation of a Lifetime Achievement Award in 2005.
Some more details of David's life have been put on the RCCC website and these can be found here. And Bob Cowan has penned an excellent tribute to David in the Curling History Blog. 
The Sheriff's funeral will be held at Masonhill Crematorium on Friday 11th December at 2.00 pm.
Back to news <