World Men's Curling Championships
29 March 2016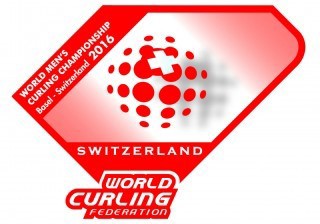 Scottish Champion Tom Brewster takes his team to Basle in Switzerland for this year's World Championships, which start on Saturday 2nd April.
Joining Tom will be third player Glen Muirhead, Second Ross Paterson, and lead Hammy McMillan. The alternate will be of particular interest to Ayrshire Curlers being Scott Andrews.
Play gets underway on Saturday with Scotland playing Korea at 2.00 pm local time.
You can follow this link to keep up to date with the results and have a look at the schedule.
Some games will appear on Eurosport (Scotland not apparently scheduled) but you can use this link to go to the WCF You Tube Channel.
Back to news <