Agricultural Bonspiel 2017
17 February 2017
Over two days 15th/16th February 22 teams competed for Agricultural  Mixed Bonspiel Trophy.

The first day seeded teams into High and Low road sections for games on Thursday. After a further 2 six end games and High and Low finals, coming to the top were the following teams.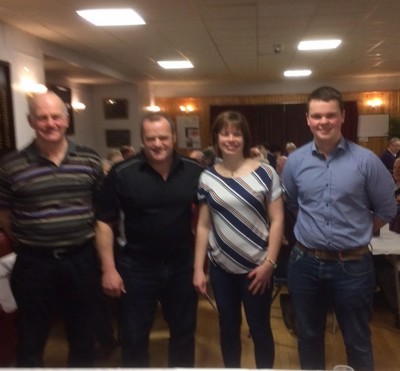 High Road section - Winners  J.Johnston,C.Johnston, A.Middleton and Neil Sands (skip)
Runners up  - J Bryson  3rd place - M White

Low Road section - Winners G.Campbell (Hamilton) R/U D.Gilbert (Dalry)  3rd A McIntyre (Gourock)

Special thanks to sponsors -
Robert Wilson and Son (Burnhouse)
Andrew Glover Rural Finance (Scotland) Ltd
Bell Ingram
William Kerr (Tractors) Ltd
James P Campbell and Sons
David Lindsay Storage (Kilmarnock)
Ayrshire Curlers Ltd
Photos from the Bonspiel can be found in the Gallery or by clicking here.
Back to news <