Moira Drummond, Margaret White and Mary Shaw.
Winners of the Low Road were Skip Jennifer Mutter, Carol Simpson,
Penny Richardson and Evelyn Girvan.
Sponsorship was courtesy of ML Williams Funeral  Directors, Ayr.
Photo above L/R  :  Mary, Margaret Moira, Skip Anne and 
                        MLW Rep.  Tara Campbell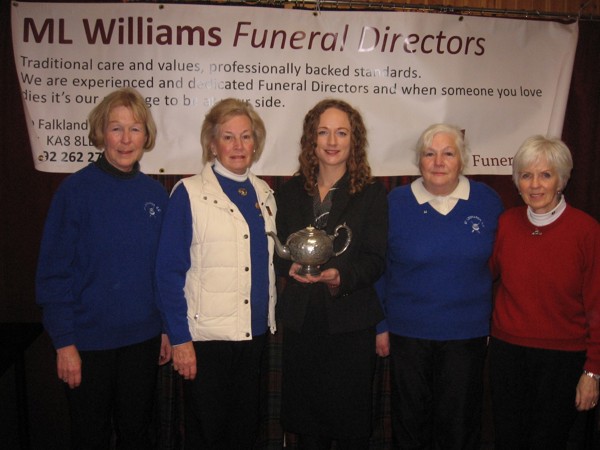 Low Road :    Carol, Skip Jennifer, Rep. Tara,  Penny & Evelyn
All the results can be found by clicking here.