Ayr wins back Willie Johnstone Trophy
27 January 2017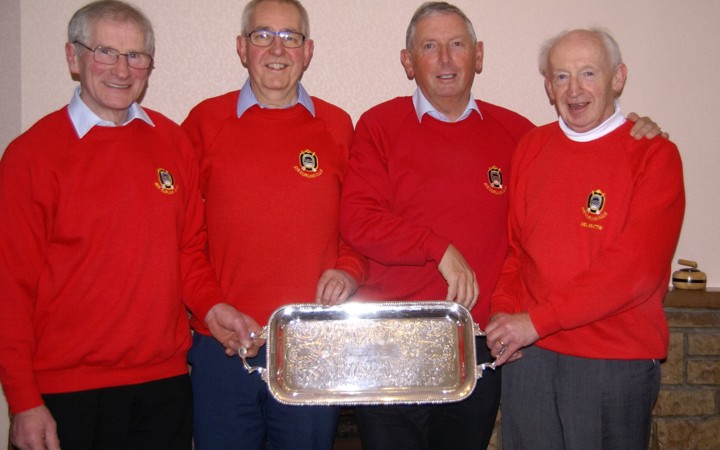 Two teams from Ayr played at Hamilton yesterday in the Willie Johnstone Trophy. Hamilton had triumphed at Ayr 12 months ago so there was a need to play well and bring the trophy back to Ayr.
The games didn't get off to the best of starts. On sheet D Jim Boswell, Charlie Steele, Euan Lawrence and Neil Beattie lost a two at the first end. They looked over at Sheet C for some comfort. but saw that Ronnie Peat and his team of Robert Boyd, Peter Galloway and Jim Dunlop had started by losing a 6! (Please don't ask!)
However, things looked up from then on. Ronnie and his team fought back well enough to be 9-7 up after 7 ends, but lost a two to finish tied 9 all.
Jim and his team (pictured above) scored a four at the second and only lost two more shots, winning by a comfortable 15 shots to 4.
The day finished with some excellent food and some entertaining stories in the bar.
Back to news <