Exciting New Doubles Seminar
09 September 2016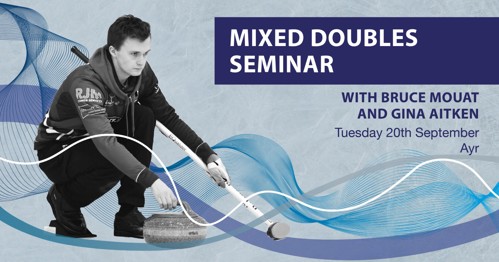 ROYAL CALEDONIAN CURLING CLUB
AYRSHIRE PROVINCE
In conjunction with the Ayr Development Group and the Board, the Province are delighted to offer the curlers of Ayr the opportunity to learn about the new curling discipline of Mixed Doubles although, as far as we are concerned, it's just plain "Doubles".
I cannot really tell you any more about it as I simply do not know any more ! However, by all accounts, it is exciting to play and to watch and hence why it will feature in future Olympic Games.
We are privileged to have Gina and Bruce coming to Ayr to lead the workshop as they are the current Scottish champions and we could not have asked for better coaches. The workshop will include on and off ice coaching.
Places are limited so please give the office a call NOW to reserve your place.
Cost is £10 including coffee.
The Board are providing the ice free of charge and the surplus is going to the Development Group.
The date – Tuesday 20th September
Time – 5pm for 5.15pm start
Andrew Kerr
President Ayrshire Province
Back to news <