Hugh Fergusson Plate
01 April 2017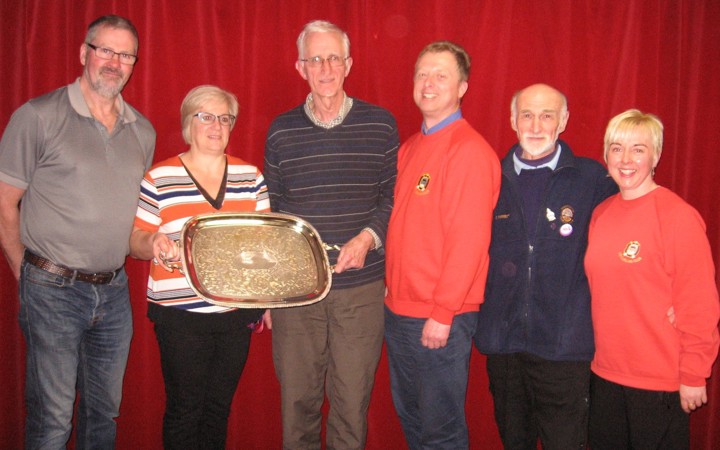 This great competition took place over this week and finished tonight
with semi finals for High, Middle and Low roads followed by finals.

Worthy winners were Jim Wilsons rink of David Hope, Bob Forrest and
Elaine McClure who pipped John Davers rink of Colin Naismith, Mary
Shaw and Michael Carruthers.  Jim had been six shots up after three
ends and almost blew it but he managed to retrieve the situation with
his last stone and therefore remained the only unbeaten rink in the
competition.

The Middle road final was also a very close run thing with some
excellent curling from both rinks.  There has to be a winner and Jim
Boswells rink of James Galloway, Ewan Marr and Liz Boswell managed to
edge Hubert Ireland's rink of Morag Evans, Lillian McIntyre and
Charles Sutherland.

The low road was a slightly one sided match with Bobby Ireland,Ed
Baines, Lynne Rowley and Alastair McFadzean easing past John Evans,
Bill Alexander, Amy Collins and Logan Collins.

Everyone had a great time and our thanks go to our sponsors Morag Evan
and John Davers who provided the prizes and have been great supporters
of this competition for a number of years.  The ice throughout the
week was also very keen and consistent which is just the way we want
it so thanks to all the ice men who prepared the ice for us.
Back to news <