McGill & Smith Salver
19 January 2017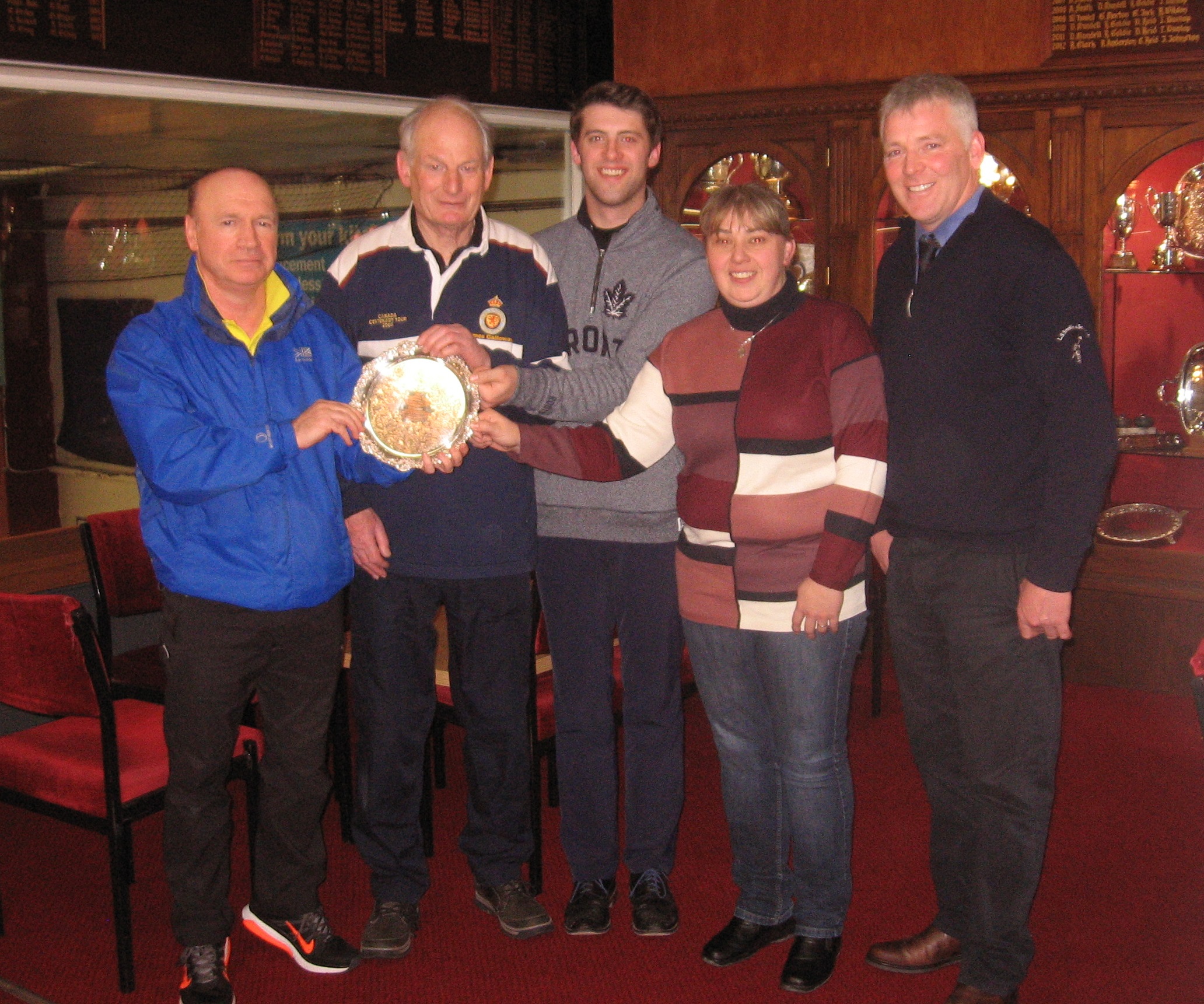 Twelve rinks participated in the McGill & Smith salver with winners
Skip Mark Meehan, James Galloway, Gary Abbott and Marina Murray.
The second, Gary, hails from Ayr Curling Club, Ayr, Ontario, Canada and had made a special effort to play in Ayr, Scotland .
Runner up was Skip Tom Barr, David Hope, Bella Kennedy and Amy Collins.
Sponsorship was courtesy of L.S. Smellie of Strathaven.
Photo  L/R :  Skip Mark,  James, Gary, Marina and Sponsor Robert Spier.
Back to news <