Province Knock Out Final
26 October 2016
Sorn, with two of their Eglinton Jug winning rink, Johnny Johnston and Dinger Bell plus Neil Kennedy and Roddy Middleton found themselves 5 down after 3 ends in the Province Knock Out final this afternoon. By the time the 6th end was completed they had hauled themselves back into contention at 4-5. Was the Stewarton Heather rink of David Reid, Craig Reid, Andy Muir and Dougie Reid about to collapse ?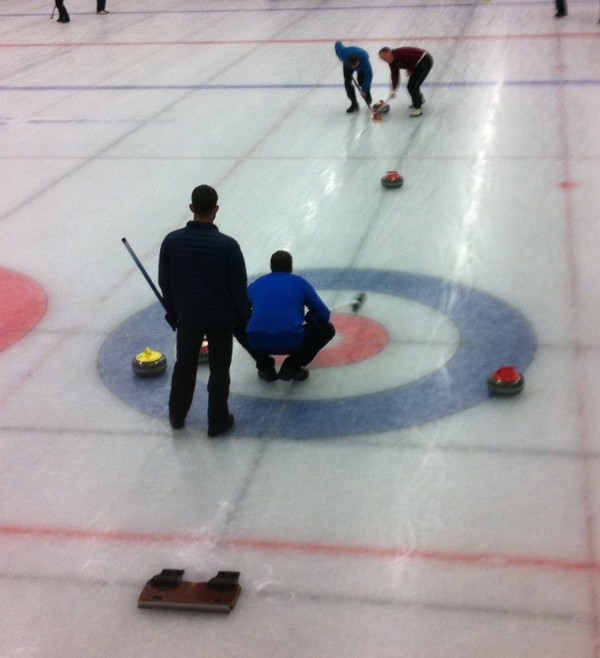 The 7th end was looking reasonable good for a multiple shot score by Dinger's rink even although the guards weren't particularly well placed and the Sorn stones were mostly behind the T leaving David Reid with a nest to draw to. The crowd was on the edge of their seats. OK, that's maybe a slight exaggeration but why spoil a good story ! Down came David's stone, looking good until it over drew right at the end to slip between two of the Sorn stones leaving Dinger with a single and a peel at 5-5 going into the last end without the hammer.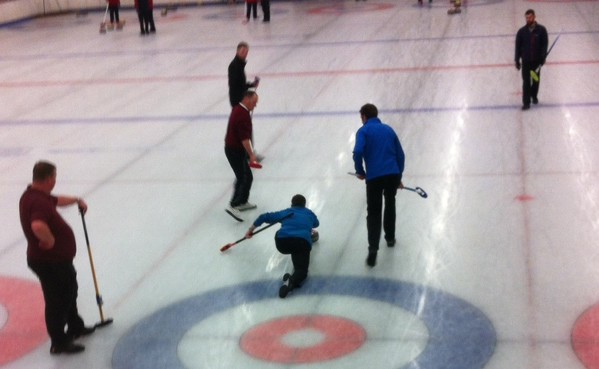 Obviously Sorn tried to guddle but a couple of slightly heavy stones and Stewarton keeping the front clear, made life just too difficult for Sorn and Stewarton Heather ran out worthy winners of this year's Ayrshire Province play downs. They now go forward to the National Province Championships at Greenacres this coming weekend where they will be joined by Crosshill who have stepped in to help fill gaps left by late withdrawals.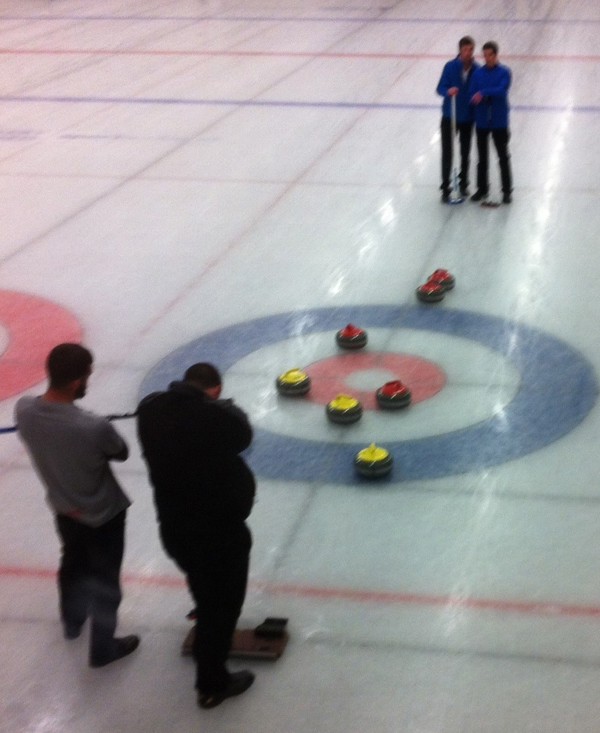 Good luck to both Stewarton Heather and Crosshill.
Thanks to Andrew Kerr for the above report
Back to news <