Scrum-Thing for the Family
10 August 2016
Ayr Curling Club are going to be represented at Irvine Sports Club's Charity Rugby Day this coming Saturday.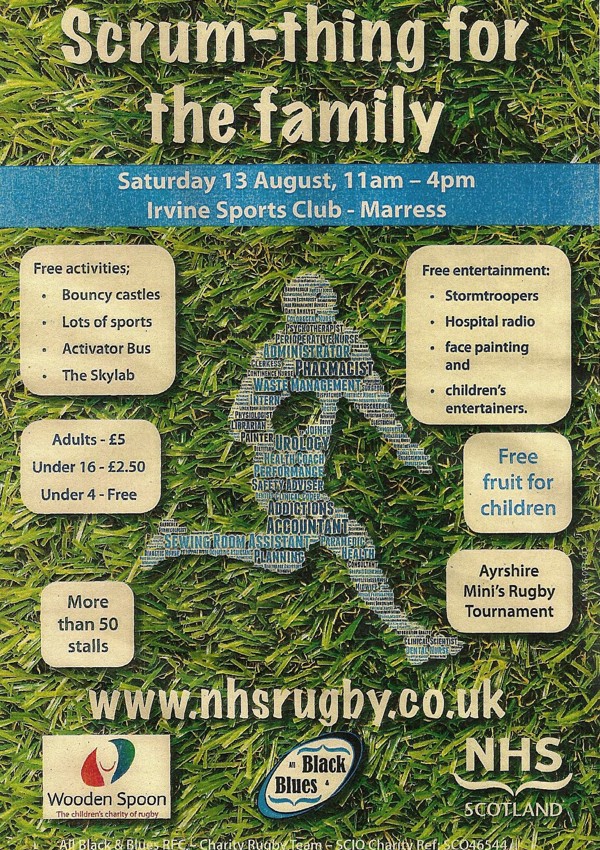 There are a great many sports represented and you can see all the details by clicking here.
We will be publicising Ayr Ice Rink and hoping that we can persuade people to come along and Try Curling once the Ice Rink Opens.
Why not come along and join in the fun
Back to news <