South Ayrshire Club-Ready Gold Award
26 October 2016
Ayr Curling Club has successfully accredited to South Ayrshire Club-Ready Gold award scheme.

The scheme is designed to recognise  and support the work of sports clubs and organisations and to indicate to parents and participants that the club is well run and reputable.

The certificate , pictured below, was presented to Ayr CC at the South Ayrshire Sports Council Awards 2016 in Ayr Town Hall on Tuesday 26th October.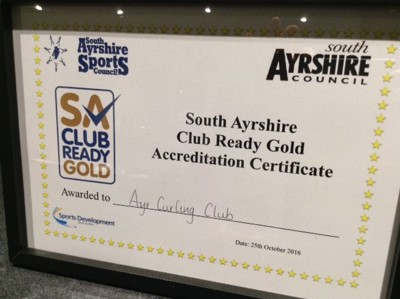 Back to news <