The Grannies (Miller Cup)
28 November 2016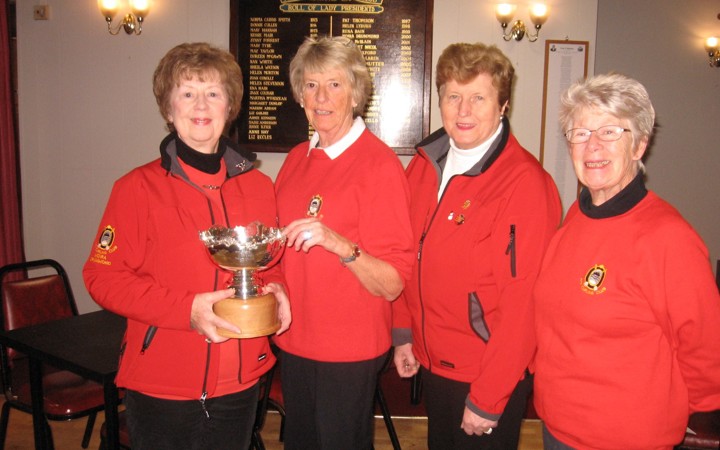 The annual Miller Cup or "Grannies" competition as it is fondly known
was played at Ayr Curling Club.
Winning rink  was Skip Moira Drummond, Liz Goldie, May Steel and
Shirley Scott.
Second was Skip Lorna Alexander, Helen Stevenson, Pat Galloway and
Lillian McIntyre.
Thanks to these Ladies, 92 grandchildren and 4 great grandchildren are
the future of our curling.
Sponsorship was courtesy of Arcana Spa, Ayr.
Photo  L/R  : Skip Moira, Liz, May and Shirley.
Back to news <