Very Enjoyable Mixed Doubles Seminar
22 September 2016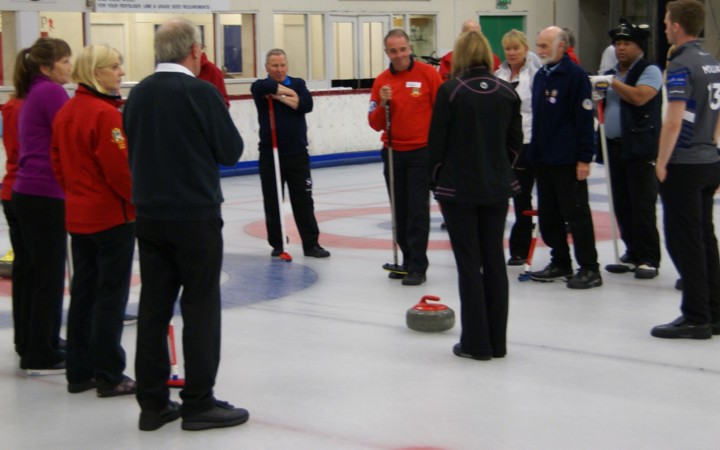 Ayrshire Province, in conjunction with the Ayr Development Group and the RCCC, held a workshop for the relatively new curling discipline of Mixed Doubles last Tuesday (20th September) evening.

Mixed Doubles will feature in the Olympics next time round and many countries, not normally associated as being countries with a curling pedigree, have embraced this aspect of our sport. Being a new Olympic discipline there is no grouping of countries into A, B and C Divisions much means that something like 40+ countries will be fighting it out for just 7 places in the Games and our Scottish Champions, Bruce Mouat and Gina Aitken, have therefore a real challenge in the year ahead.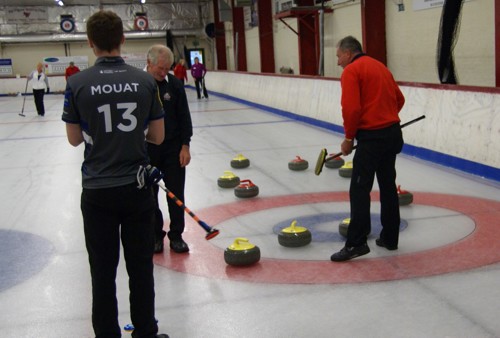 We were delighted to welcome Bruce to Ayr, to lead the workshop, and, leaving sister Babs holding the new baby for the night, Judith McCleary, a past Scottish champion. In fact, between them Judith and Bruce have won the Mixed Doubles Scottish Championship for the last 5 years !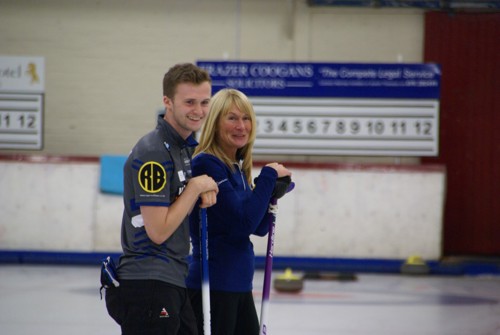 We spent some time in the classroom learning, or, at least having the rules explained to us and discussing possible tactics, always assuming, of course that those playing were capable to executing the shots called !! It would be fair to say that despite Judith's and Bruce's best  efforts there was a fair amount of head scratching going on as we were very quickly dispelled of the notion that Mixed Doubles was Pairs by another name ! With two stones placed before the start of the end, one in the house and one out front as a guard, and with no take outs allowed until the fourth stone played, you are virtually guaranteed a "guddle" every end with lots of draws and quiet tap backs.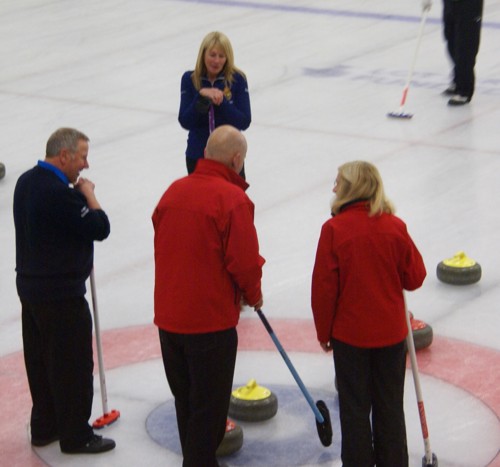 However, once down on the ice, and with guidance from Judith and Bruce, it all started to become a little bit clearer. Mind you, one of Ayr's coaches of repute who shall remain nameless, can't count up to four and insisted on having Linda William's excellent take out on the fourth stone being played, reinstated. This coach is employed by a bank which does make you wonder ! However, and despite three subsequent stones having been played, Gemmill Jack managed to convince Alison Cunningham, oops, sorry Ali, that we should go back to the point after Linda's fine effort but really, it was all a ploy to allow us to throw more stones !

Some good curling took place. Some not so good but much hilarity across all four sheets of ice and everybody thoroughly enjoyed the session. We were also able to get Judith's maternity cover at the Royal Club, Jane Booth, onto the ice for her very first Try Curling experience. Well done Jane and we hope that Judith has, by now, got you enrolled on a beginner's course at Stirling !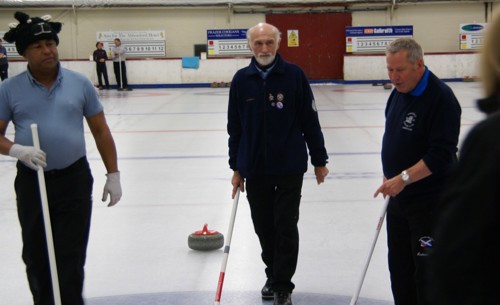 Thanks to Jane, Judith and Bruce for coming down to Ayr on behalf of the RCCC and to all the Ayr curlers who came along on the night.

Andrew Kerr
Back to news <