Ayr CC at Dunure Harbour
24 September 2017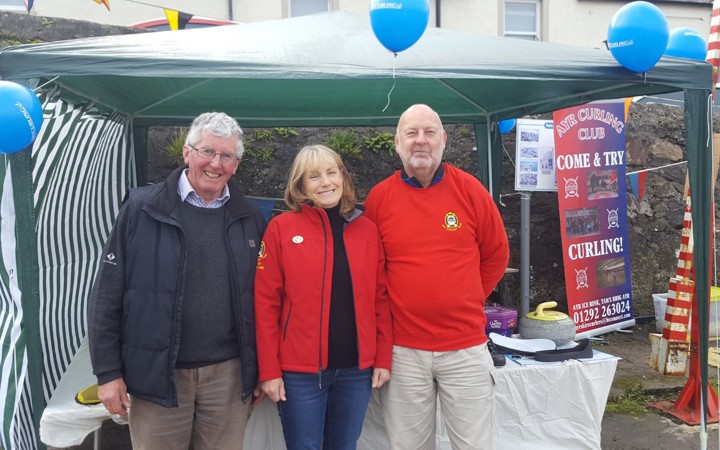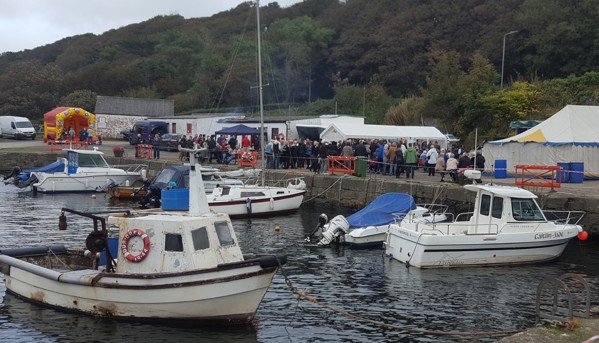 Dunure Harbour Music Festival was held yesterday and Ayr CC had a stall to tell people about curling and promote our Curl Fest on October 15th.
President Dave McIntyre was joined by Bob Edwards, Janice Sutherland and Ronnie Peat and the event was well attended. There was music from a variety of bands and individuals, all of an excellent quality.
Quite a few names of people keen to try curling were taken and so the day was very worthwhile. Dave says "The smoked mackerel burgers were fantastic."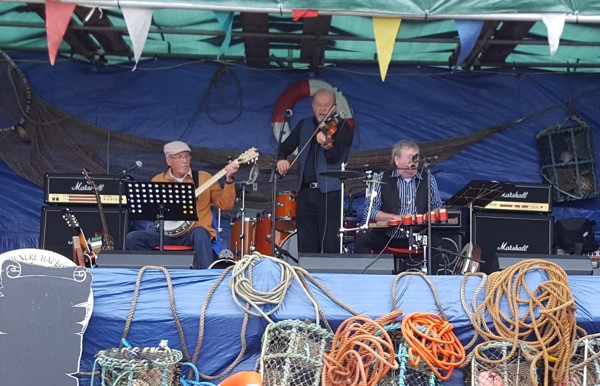 Back to news <