Canada vs Ayr - Game 1
18 January 2018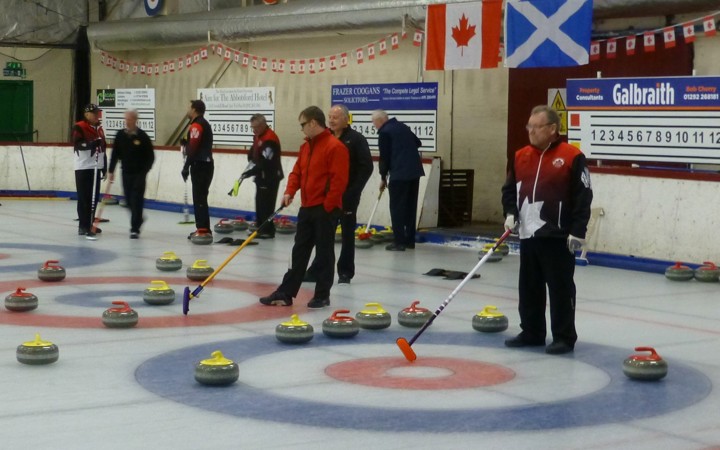 The first of four games against Ayr in the Strathcona Cup saw four very close games, with Ayr finishing victors by 26 shots to 21.
Billy Howat 's team won by 8 shots to 6. Robert Anderson won by 7 shots to 5. Gemmill Jack won by 7 shots to 3 and Neil Kennedy fought back from 6 -1 down at the halfway stage to a final score of 7-4 down.  Neil played some fantastic shots in the last few ends.
The Canadians arrived to a welcome arch of brooms and took to the ice after lunch with the Ayrshire curlers. 
More photos can be found in the gallery here.
A great start and three further sessions next Wednesday and Thursday.
Back to news <