Cheer On Team GB!
06 February 2018
The Winter Olympics starts officially this Friday, 9th February, in South Korea. 
Curling gets underway a day earlier, as the Mixed Doubles starts, although the GB team did not qualify.
The Men's and Women's curling doesn't start untill Wednesday 14th, when the teams led by Kyle Smith and Eve Muirhead have their first games.
The full curling schedule is here. There will be TV coverage on BBC and Eurosport.
We hope to show the 11.00 o'clock games in the Ice Rink lounge so that we can have informed comment on the tactics on display. Scott Andrews, our Development Officer, will be there after the first three days when he returns from competing in the Scottish Championships.  Prior to that the comments will be of the usual quality!
An exclusive package has been agreed with the caterers, as per the advert below.
Come along and join in the fun.  This is the curling that everyone in Britain usually loves.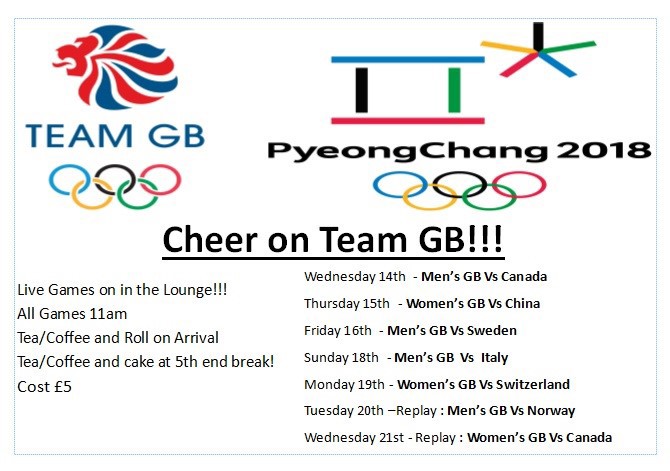 Back to news <