Lifetime Volunteering Award for Kirsty
09 November 2017
Congratulations to our local Star Kirsty Letton.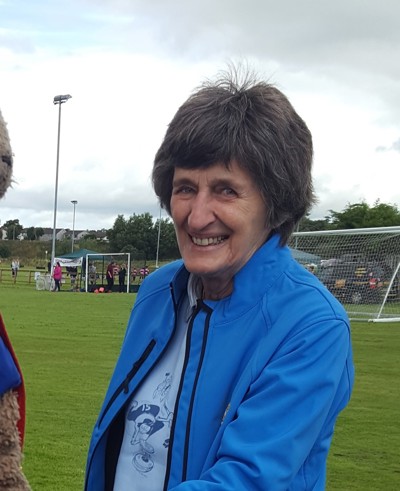 Ayr Development Group is proud to announce that our head coach Kirsty Letton has been recognised in the SportScotland National Awards this year.
Nominated by the RCCC, Kirsty has won the SportScotland Lifetime Volunteering Award
Kirsty has been instrumental in the developments in Ayr by being one of the founders of the Ayr Curling Development Group from the start of the 2013-14 season. Kirsty has taken  responsibility for Coaching & Coach Development;  increasing the number of coaches from 5 to 26 active coaches, all delivering Try Curling, Beginners, Improvers and Curling's Cool programmes.
Things you perhaps didn't know about Kirsty
She is past President of Glasgow Ladies Curling Club

Original member of 'Curltech' which formed to provide coaching programmes for participants of all ages and abilities

Initiated the proposal to World Curling Federation for the establishment of World Senior Curling Championships (first Championship was held at Braehead in 2000).

Executive member of the 1985 Air Canada Silver broom event in Glasgow

Chair of the 1988 World Women's Curling Championship, Summit Centre, Glasgow

Host committee member of 2000 World Curling Championships, Braehead, Glasgow

Chair of 2005 World Wheelchair Curling Championship, Braehead, Glasgow (over 250 volunteers involved in event)

Co-chair of Glynhill Ladies International Curling (Curling Champions Tour event) 2008 to 2010

Statistician role at numerous World Curling Championships

Host for 2012 World Curling Federation Congress, Turnberry, Ayrshire

RCCC Ladies Branch President 1989 to 1990

Had tutor role for many years

Level 2 Coach - current

Had assessor role for many years

Selected to represent RCCC Ladies Branch on the outgoing tour to Sweden 
 Here is a link to a Sportscotland Video which gives a flavour of Kirsty and her coaching and some more photos are shown below.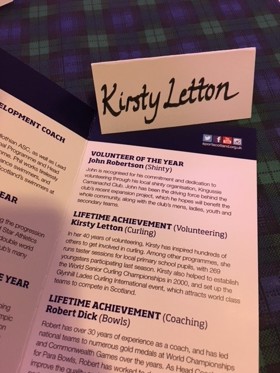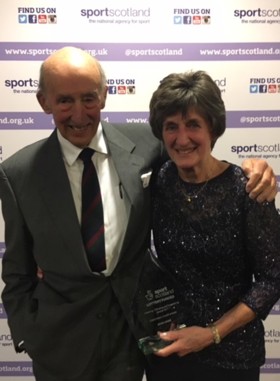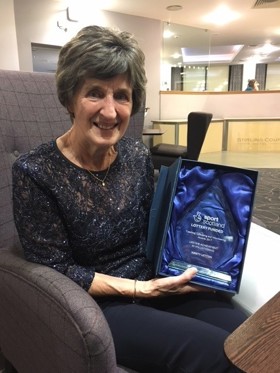 Back to news <